---
9:00 AM-1:00 PM
Lions Club "Lose the Litter"
Join friends and neighbors to help clean up Newtown's streets and "tackle the trash!"
---
10:00 AM Intro Mitch Bolinsky Newtown's State Representative
10:10 AM National Anthem featuring Sarah Guion, 14, 8th grade at Newtown Middle School. Sarah plays soccer for Newtown Soccer club and loves to sing every chance she gets!
10:30 AM Newtown's own Big Fang
Power Pop from One Fang to Another
https://www.facebook.com/bigfangband/
11:00 AM
Activities Section
Birds of Prey
Festival-goers get to meet hawks and owls up close and personal. Hurt in the wild and now cared for by Sharon Audubon, these magnificent birds are the ambassadors for their species. It is a great opportunity to learn about these wonderful aviators and the Audubon's work in rehabbing and releasing them. Check them out on Facebook or the web.
11:30 AM Split Decision
A four piece band who will have you on your feet! Awesome rhythm section, ripping guitar leads and "wow" lead vocals. You might recognize the musicians from other bands and well… that is why they are the Split Decision Band.
http://www.splitdecision.org/
12:30 PM Dan Rosenthal Newtown's First Selectman
1:00 PM Never Land String Band
The Neverland String Band (Cadence Carroll, Bill Burton, Jessup Burton) are excited to be returning to Newtown's Earth Day Celebration! Known for their matching T-shirts and (somewhat matching)DNA, they will delight you with their family friendly songs that celebrate our wonderful planet.  Bring the kids and sing along!
2:00 PM BowTie Fridays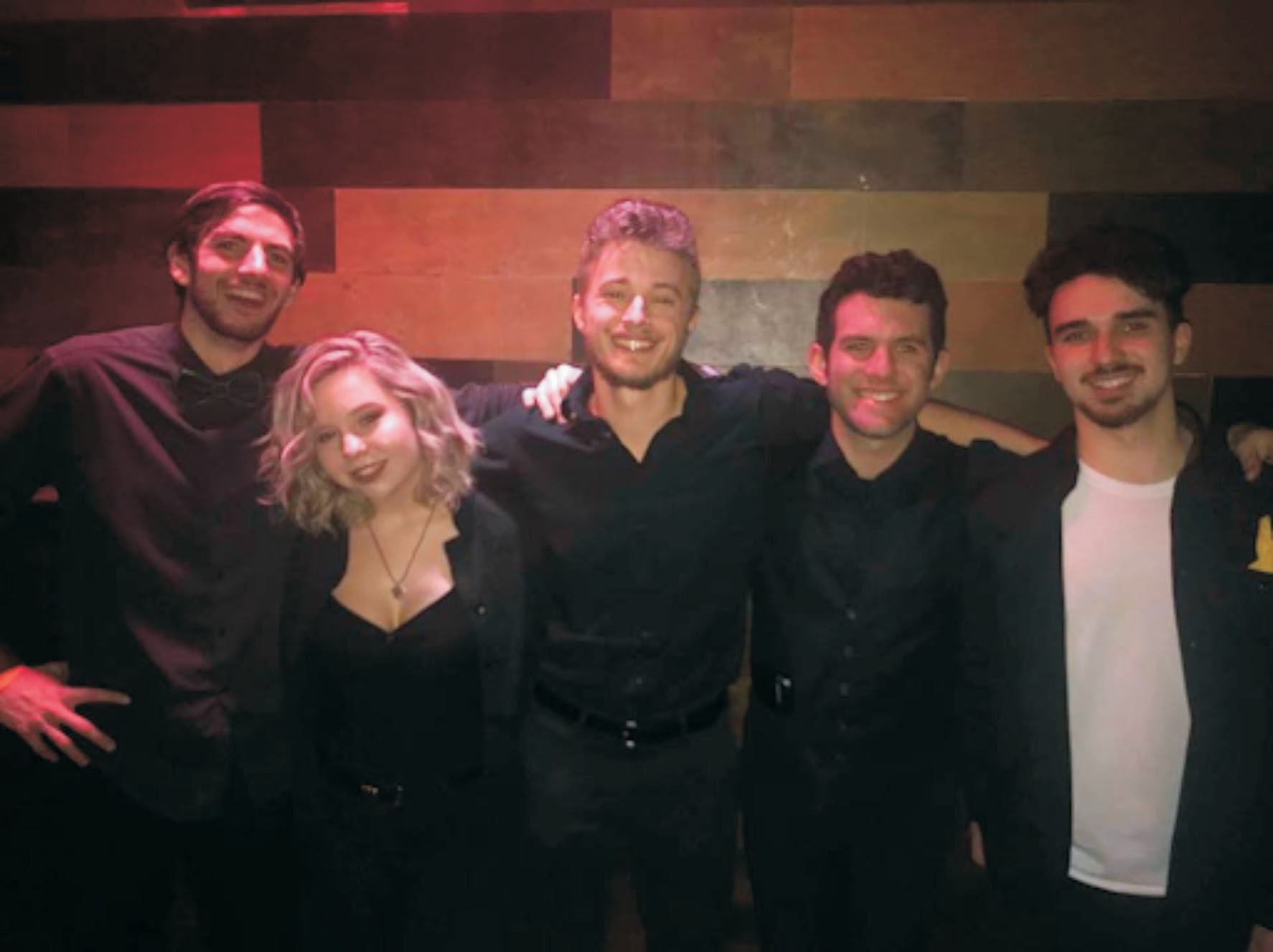 A dapper synthpop band originating from Long Island. High energy performers excited to release their new EP this summer.
https://www.facebook.com/BowTieFridaysMusic/
3:00 PM The Red Hots
A modern day little big band  playing everything from the 1920s to today — if you like hot jazz, old blues, ragtime, rockabilly and everything in between, you'll love the swingin' sounds of The Red Hots
https://www.facebook.com/wearetheredhots/
All Day
Tasty Food
An abundance of lunch options, tasty snacks, and great beverages were available as folks browsed our festival. Featuring  plenty of options for everyone!
PLUS!…
Get Your Face Painted
Tie-Dye T-Shirts & Make Eco-Crafts
Make Your Own Seed Balls and Pottings
Create Pinecone Bird Feeders with Pondview Inspections
Build Bird Houses with Mojo-Meister Ben Toby
Learn About Composting & Gardening Fun
Learn How to Knit with Nicole Christensen
Get a Bike Safety Check with Sandy Hook Cycle
Save Money on Your Electric Bill w/ the Sustainable Energy Commission
A GREAT VENDOR FAIR!
From "green" merchants to school clubs and town associations, Newtown's 10th Annual Earth Day Festival is the one place to learn how "easy it is to be green!" Check out all the great vendors exhibiting this year!